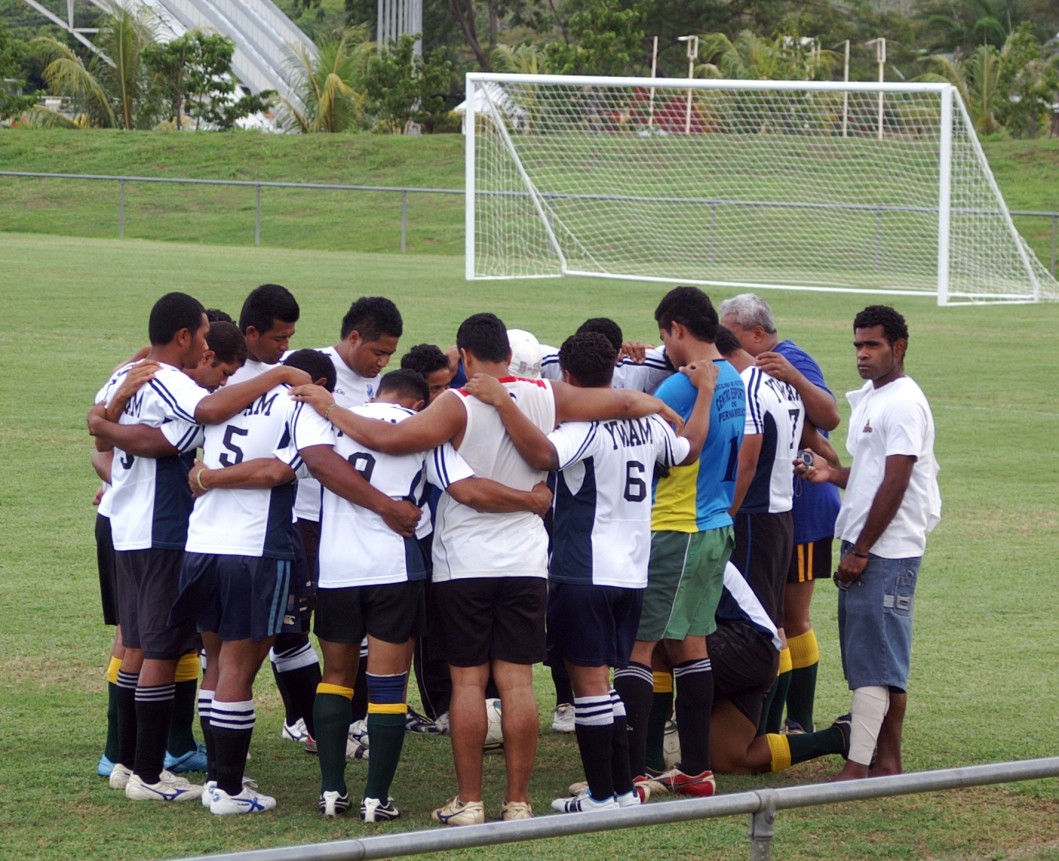 Sports- We are reaching out to young people in our own village with sports. Our hope is to further develop our teams in the community. We also want to begin relationships with other organizations and government departments that are represented when we are playing.

Almost every evening young people from around the village of Falelauniu gather on our sports fields to play rugby, soccer, and volleyball. We can have between 25 to 60 people on any given night and depending on if schools are running.
This past June, several of our staff boys were chosen to represent the country of Samoa in an Independence Day soccer tournament. Not only did our boys play exceptionally well and represent God and YWAM Samoa, they also won!
Rugby- In 2011 our base staff put together a co-ed touch rugby team to play with other businesses in Samoa. The boys also play in club tournaments.
Soccer- In 2010 a team from Brazil came to our base and began teaching us the basics of soccer to help us reach out as well. Our base staff and some from our village have developed a boys soccer team and play with other villages within the FIFA Samoa soccer club.  This past year, our soccer team was not only promoted to the next level of more advanced players and teams, but we performed in the top ten.
The students at the Learning Center also have a team that competes.