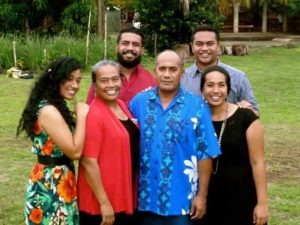 Usufono (Fono) & Sose Fepulea'i were missionaries, along with their four children; Tiffany, Peta, Chuan, & Juyn in Taiwan for more than 25 years.
In 2007, Fono had a vision of a new wave of missionaries being released from the Pacific Islands into nations where the Gospel has not yet been heard.  He and a group of other Samoan YWAM Missionaries from the globe came together to launch "Samoa for Missions" Conference, where they sought to remind Samoans of their heritage in bringing the Gospel to the unreached and challenged them to respond to the call of God on their lives.
Fono took on the role of base leader at YWAM Samoa in 2008 with a desire to see Samoans follow in the footsteps of their forefathers in laying down their lives for the gospel.