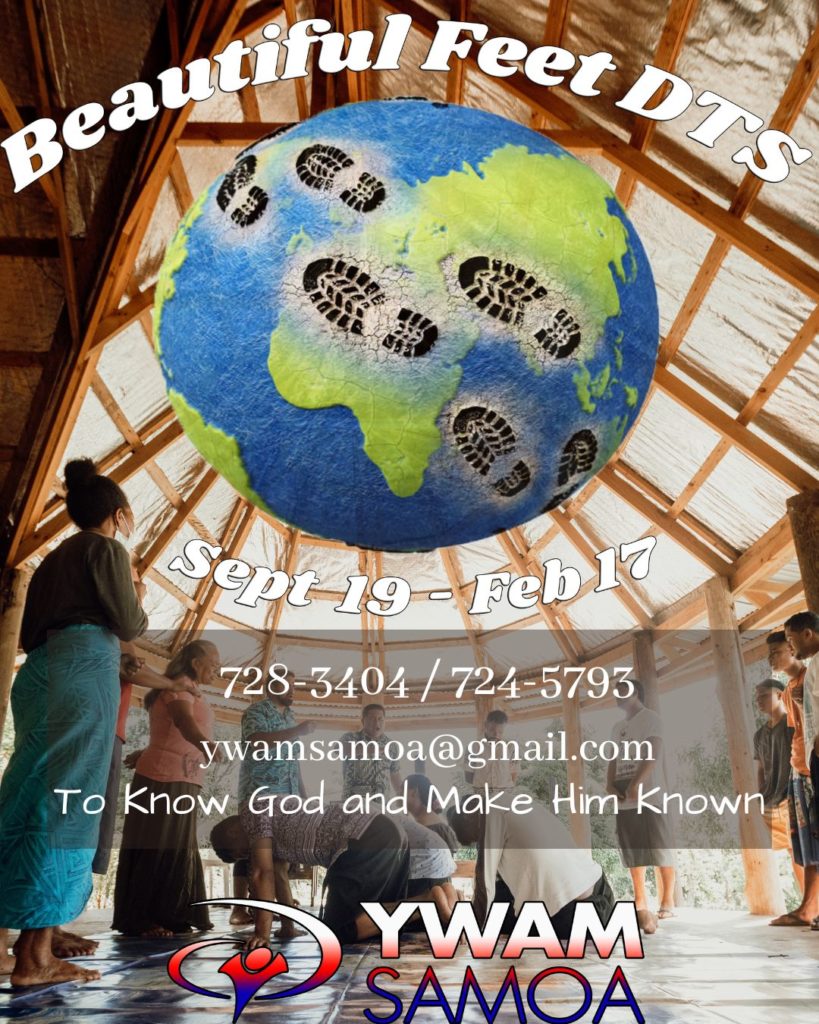 "For How Beautiful Are the Feet of Those Who Bring Good News"
Isaiah 52: 7
We are stoked to announce our upcoming Beautiful Feet DTS This September. This is a great 6 months journey for you to learn more about Gods Nature and Character, Hear His Voice, and Obey the calling that he has placed in your heart. Don't miss out on this great opportunity to Know God More and make him known.
*INTERNATIONAL STUDENTS ARE WELCOME SINCE WE ARE OPENING OUR BORDERS IN AUGUST*
For Applications and more information, feel free to message us on Facebook/ give us a call at +6857119654 or send us an email at ywamsamoa@gmail.com.
The Discipleship Training School (DTS) is a 5 1/2 month missionary training school that is the starting point for all YWAM Missionaries. It is designed to help you understand God more deeply, live more like Jesus, and identify your unique gifts and purpose to use in missions. The first 12 weeks are lectures designed to build a foundation in knowing God. Then students participate in a 10-week outreach to make God known and apply what they have learned throughout their lecture phase, to a specific people group or nation that God has called them to. The DTS emphasizes cross-cultural exposure to global awareness, preparing students to answer the call to "go into all the world and make disciples of all nations" (Matthew 28:19).